How about Summer in Ventura County Wine Country?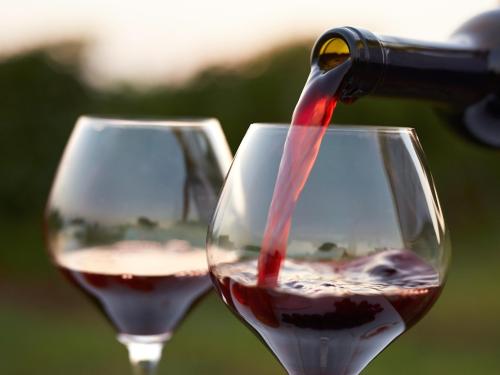 We are happily celebrating summer with special discounts off hotel rooms available on Expedia, Hotels.com, and Travelocity! The Su Nido Inn is offering discounts off of any room when you stay with us this summer.
While you're here, be sure to visit these tasting rooms and restaurants. All within just a couple miles of your hotel…
Casa Barranca Organic Winery
has a tasting room in the Arcade that is open everyday from 1pm until 6pm, and offers a variety of organic wines.
Ojai Vineyard Tasting Room
, by the Art Center on Montgomery Street, is open daily from 12pm-6pm. As is
Majestic Oak Tasting Room
, open from 12pm to 7pm, and has a lovely outdoor patio located at 321 East Ojai Avenue.
You can enjoy live music outside every weekend with varietals including Syrah and Viognier at the
Topa Mountain Winery
, by the Ojai Valley Inn & Spa.
And, if you are looking for a little dinner with your wine:
Su Nido Inn offers two wine or beer tastings just about a mile away at
The Ojai Beverage Co.
as part of your daily amenity package. Ask the Front Desk for more information during your stay.
Boccali's Pizza & Pasta has wines from their
Boccali Vineyards
in Upper Ojai Valley.
Mediterranean restaurant
Azu
has a selection of local organic wines to pair with their comfort food.
The Vine
wine bar offers tapas and live music in the Arcade.
Of course, on June 10th be sure to check out the
32nd Annual Ojai Wine Festival
at Lake Casitas! Mention the event, and receive 15% off of a hotel room at Su Nido Inn for that Sunday night. This offer can't be combined with any other discounts or promotions.
On the way home to Los Angeles, be sure to stay on the
Ventura County Wine Trail
.
Cheers!
Pixie Season 2018 has Arrived!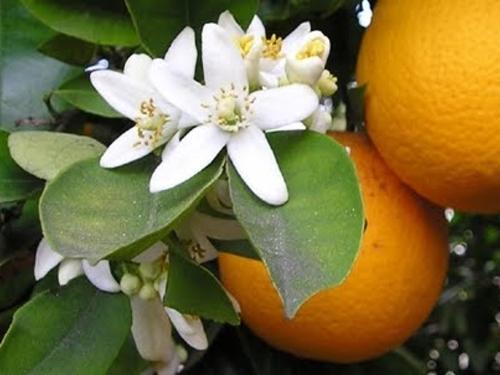 April is Pixie Tangerine Month in Ojai… We take pride in our wee citrus and this month it shows!
According to the Ojai Pixie Tangerine
website
, "The Pixie tangerine was developed by Howard B. Frost at the University of California Citrus Research Center at Riverside in 1927. The Pixie is a result of open pollination of Kincy mandarins (Kincy is a hybrid between a King Mandarin and a Dancy Tangerine)."
Pixie Tangerines were first released in the mid-1960s by breeders from University of California-Riverside. They are a late-season variety that ripen in March and April. Pixies are pale orange colored, about 1-3 inches in diameter, and always seedless.
Even after the devastating Thomas Fire, bouts of heavy rain and mud, winter-turned-summer-turned-winter weather, more rain, and then the Asian Citrus Psyllid pesters, everything is back on track for a wonderfully "fruitful" tangerine season!
Currently, the Ojai Valley is home to 52 small-scale family farmers that grow total of about 25, 000 tangerine trees. We make up less than one percent of the California tangerine crop, but Pixies are still available in grocery stores nation-wide.
Except no imitations! Ojai Pixies are not Cuties, Halos, Sweeties, Delites or Smiles.
Be sure to check out
www.ojaipixies.com
for everything you have ever wanted to know about our favorite tangerine!
Here are some locations in Ojai to purchase Pixie Tangerines:
Westridge Market located at 131 West Ojai Avenue, or Westridge Midtown at 802 East Ojai Avenue
The Ojai Certified Farmer's Market on Matilija Street, behind the Arcade, every Sunday from 9:00am to 1:00pm
Or purchase directly from the Farm at Friend's Ranch on Tuesday and Friday mornings from 7:00am to 12:00pm. They are located at 15150 Maricopa Highway, or call 805-646-2871
Once you bring your Pixies home, make a lovely fully-tangerined dinner for 4:
Roasted Chicken Breast with Pixie Tangerine, Lavender Honey and Chipotle Glaze
Asparagus and Crab Salad with Pixie Tangerine Dressing
Tangerine Mint Spritzer
And here's how we are getting into the spirit:
Casa Ojai Inn
is celebrating Pixie Season by offering 20% off room rates during the month of April. Included are two complimentary "o-hi" Pixie caps, expanded continental breakfast served daily, unlimited WiFi and coffee, as well as a saltwater pool and jacuzzi. Not valid with any other discounts or promotions. Please call 805.646.8175 for availability.
The Su Nido Inn
is celebrating Pixie Season by offering 20% off suite rates during the month of April. Included are two complimentary "o-hi" Pixie caps. Soak up the Ojai sunshine and fresh air on a private patio or balcony. All suites include a kitchen or hospitality center with microwave and refrigerator. The spacious suites are built around a charming cobblestone courtyard. Not valid with any other discounts or promotions. Please call 805.646.7080 for availability.
Spring Planning for your Summer Wedding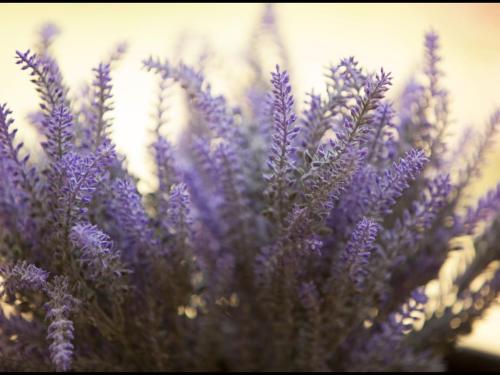 March is Springtime in Ojai… the orange blossoms are blooming, and love is in the air!

For Summer brides this is also the final three-month stretch of the, sometimes demanding, wedding planning process.

Perhaps you are ordering your decadent four-tier Wedding cake, or hiring a calligrapher for the invitations, and sorting out the day-of transportation. Two months before the big day could see you sending out those invites, writing your vows, and testing out some Wedding Day hairstyles. During the last thirty-days some brides are making finals changes to the program or reception seating chart, having their final dress fitting, and applying for a marriage license. That last one is pretty important.

However, if you've just gotten engaged (first of all, Congratulations!) three months probably doesn't seem like enough time to plan a wedding in Ojai, but with proper organization it can be done!

90-Days until the Wedding Day ~
Choose your date, find a venue you love, and have a backup location just in case your first choice isn't available.
Set your guest list and order the invitations.
Find your wedding gown, but try to order off the rack to minimize stress. Otherwise, have your first fitting right when you find the dress to allow enough time for a second fitting.
Meet with caterers, photographers, hairstylists, florists, and musicians. If you like them, book them!
Register for gifts.

60-Days until the Wedding Day ~
Mail out those invitations, and be sure to mention your gift registry.
Choose your cake, reception favors, and bridal party gifts.
Set the wedding day schedule and keep your vendors in the know.
Choose your rehearsal dinner location, and pick the menu.
If you are leaving for the honeymoon immediately after the wedding, now is the time to plan that vacation.

30-Days until the Wedding Day ~
Write your wedding vows, and take care of the marriage license paperwork. Give all necessary information to the officiant.
Call your MIAs, and send final numbers to the caterers.
Confirm the wedding day schedule with your venue.
Have your final dress fitting.
Pay all of your vendor invoices, so you don't have to worry about that during the wedding.

After all that work, surely you want to get started on those Thank You cards, but the day after the Wedding is better suited for a lovely outdoor breakfast and mimosas. Don't forget to have fun!
The December 2017 Thomas Fire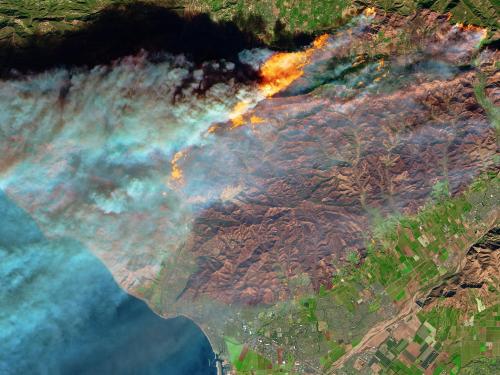 Ojai is safe as a result of the brave first responders and the tireless work they performed for our town in the following weeks after the Thomas Fire.
Our hearts go out to everyone affected in
Ojai
, Fillmore, Santa Paula, Ventura, Santa Barbara, Carpinteria, and especially Montecito. The public's response has been overwhelming with love and generosity since we reopened at the beginning of January.
Casa Ojai Inn and Su Nido's month-long closure was necessary to ensure the health and safety of hotel staff and our guests.
Once the cleanup process was underway, we took the opportunity to make improvements to the area around the Casa Ojai Inn property including landscaping, and a fresh coat of paint. We've implemented a new in-house reservation system, along with website updates for both hotels. We've upgraded our poolside furniture, and hotel room linens.
Now our staff is enlivened with
#ojailove
for the new year… and Spring is just around the corner!
The coming year looks to be promising for the
Ojai Valley
; with new local events, promotions at various local businesses, community outreach, and of course all of the town-wide
Pixie Month
specials in April.
Anyone who has spent any time in Ojai, and on our surrounding mountains, knows how truly magical this valley is and the people in it make it absolutely one-of-a-kind.
Our community triumph is truly the definition of
#ojaistrong
.
Please visit us on
Facebook
for more information.