25th Annual Ojai Day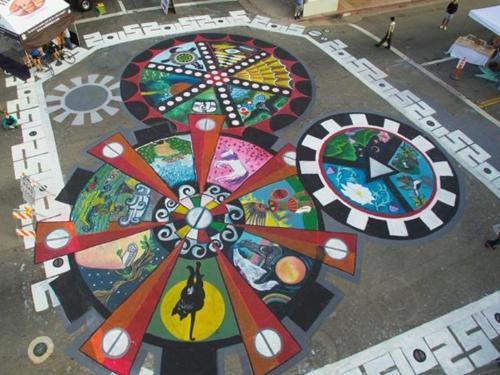 The 25th Annual Ojai Day will be held downtown on Saturday October 20th, from 10:00am to 5:00pm, and will celebrate "life, culture and the arts."
Chumash Indians originally named the area Ojai, meaning "moon" or "bird's nest". We have since self-identified it as Shangri-La and focus on a culture of health, spirituality, art, and music. Chain stores are prohibited by city law but, as of 2018, recreational marijuana is not.
Here are some interesting dates in our Valley's history…
1853 - Prospectors moved on to land, sold by Fernando Tico, looking for oil.
1874 - Town mapped and named Nordhoff after the writer Charles Nordhoff.
1887 - The Ojai Tennis Tournament was founded, and is now the oldest tournament west of the Mississippi River.
1891 - The Ojai Valley News, a weekly local newspaper, was established.
1913 - January saw the lowest temperature on record, a bone-chilling 13F.
1917 - Leading up to World War II, anti-German sentiment led to the town being renamed Ojai. The first ever Ojai Day was held in March. June had the highest temperature on record, of 119F. A fire destroyed most of the downtown neighborhood.
1947 - The Ojai Music Festival is established.
1957 - Construction on the Libbey Bowl is completed for the annual Music Festival, featuring Aaron Copeland conducting The Tender Land.
1964 - Bart's Books opens.
1968 - The movie Head, starring The Monkees, was written by Jack Nicholson in Ojai.
1969 - January was the wettest month on record with 23.46 inches falling in 8 days.
1979 - Ravi Shankar performs at the Ojai Music Festival.
1982 - The Ventura County Humane Society opens an animal shelter on Bryant Street
1984 - Lake Casitas is a site for the Los Angeles Summer Olympics.
1991 - Craig Walker initiates the return of Ojai Day, that had previously ended in 1928.
1998 - Ojai Playwrights Conference is founded.
2000 - The 100th Anniversary of the Ojai Tennis Tournament is celebrated. The Ojai Raptor Center is founded by Kimberly Stroud.
2002 - Cluff Vista Park is completed, featuring California native plants.
2010 - The movie Easy A, starring Emma Stone, is filmed in Ojai. The Ojai Skate Park is constructed.
2015 - Kylie Jenner receives her high school diploma from Laurel Springs School.
2016 - The United States Census reported that the city population reached 7,585 people, an increase of 1.7% since 2010.
September is Self-Improvement Month!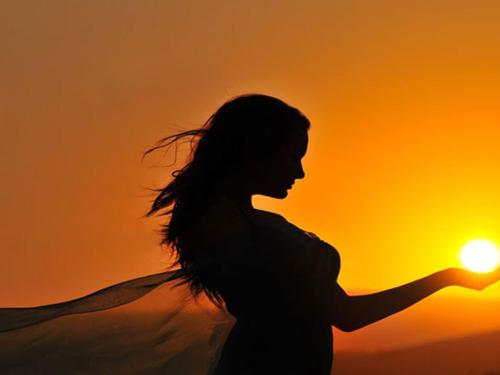 With a new school year already started, and Fall on the horizon, September is the perfect time to make some personal improvements before it's New Year's Resolution time again. Personal development evolves over a long period of time, but is certainly worth it.
Happy Self-Improvement Month!
Edification
1. Take a demonstration cooking class at the
Ojai Culinary School
, located on East Matilija Street at the Lavender Inn.
2. Hone a professional skill with
lynda.com
, based out of Carpinteria, an online video library of tutorials available in five languages.
3. Auditions for the holiday production of
Cinderella, a Panto
will be held September 13th, 14th, and 15th at the Ojai Art Center on South Montgomery Street.
4. Self-publish a book in 5 minutes on
Amazon's Kindle Direct
Publishing site.
5. Teach a
Life Enhancement
class at Santa Barbara City College's School of Extended Learning.
Well-being
1. Consider a complimentary
Mindful Life Coaching
consultation with Brook Montagna, LMFT.
2. Make steps toward a major life change with the aid of Hypnotherapy, Therapeutic Imagery, and Certified Hypnotherapist
Leslie Bouche
C.Ht.
3. Read about
Brian Galetto
, a Villanova teacher that spent two years initiating a conversation about the Homeless living in Ventura County, through "compassionate communication".
Constitution
1. Welcome the Autumn vibe with a healthy dish or two:
Roasted Fall Vegetable and Ricotta Pizza
,
One Pan Pork Chops with Apples and Onions
, or
Caramel Apple Cream Cheese Spread
.
2. Learn about the relationship between your
blood type
and your diet, and how that connection effects your health.
3. Try a new morning routine inspired by some of the
most successful people
in business.
Mental Repose
1. Pitch a tent with a view at
Dennison Campground
.
2. Go horseback riding with your kids and the
Ojai Valley Trail Riding Company
.
3. Book a day to go fishing with the
Lake Casitas Bass Fishing Guide Service
.
4. Spend time appreciating the link between plants and people in the
Learning Garden
at Ecotopia.
5. Be sure to catch the
70th Primetime Emmy Awards
: September 21st on NBC, with hilarious hosts Colin Jost and Michael Che.
There's an App for that…
1. Play games designed by scientists to exercise your brain on
Lumosity
.
2. Check out
Insight Timer
for the top-rated free meditation application.
3. Zone out between meetings with
Dots
, the most addictive game on your phone.
Summer music at the Bowl!
This month the Libbey Bowl will
feature
a diverse musical lineup, perfect for a night out on the (small) town!
Jefferson Starship
Saturday July 14th at 7:00 pm
Wilson Philips
Sunday July 15th at 6:00pm
Los Lonely Boys
Thursday July 19th at 5:00pm
Toad The Wet Sprocket
Friday July 20th at 5:00pm
The Fixx
Saturday July 21st at 7:00pm
Little River Band
Sunday July 22nd at 7:00pm
The Libbey Bowl is located at 210 South Signal Street in the Ojai Village, check out their
website
for more information.
Be sure to mention the event you are attending when reserving your room at the Casa Ojai Inn, to receive our Special Event Rate in July and through the rest of summer!
Book online
or call us at 805-646-8175.
See you soon!
Photo Credit: Fred Rothenberg
The Evolution of Fatherhood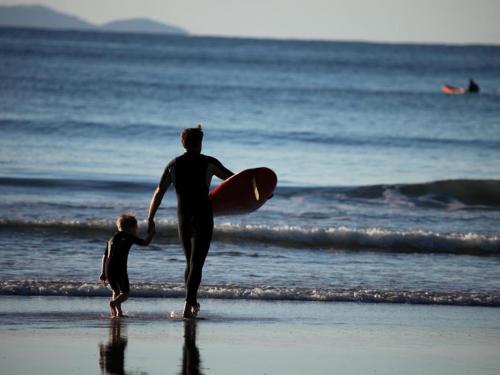 This year American's spent $23.1B on Mothers in May. On Sunday June 17th, American's will spend $15.3B on Dads. In honor of today's unsung heros, here is a brief history of famous dads...
6,000 years ago: Adam
When he ate the apple, the man who was destined to be father of all mankind established a behavior exhibited in dads throughout the ages — "do whatever your mother tells me to."
1,938 years after the creation of the world: Abraham
He may be the father of the Jewish people, but it wasn't so great to be his sons. His first kid, Ishmael, was thrown out of the house as a teenager, and he came close to killing his second son, Isaac.
5th century BC: Oedipus
The story of a man destined to kill his father and marry his mother suggests there's no escaping one's fate as a dad.
768: Charlemagne
Charlemagne became King of the Franks in 768 and went on to unite most of Western Europe for the first time since the Romans. This led him to be considered the figurative father of Europe. He had 20 biological children during his lifetime, making him the actual father of a lot of Europe as well.
1608: King Lear
Shakespeare's cautionary tale, published in 1608, about a king who promises to leave his kingdom to the daughters who love him most is a reminder that asking your offspring to compete for your affections can only lead to one thing — madness.
1775: George Washington
We all know about the cherry tree, but did you know the father of our nation, who was sworn into office in 1775, was unable to have any natural children of his own? Historians think a bout of smallpox may have led to sterility.
1843: Bob Cratchit
Father of the sickly Tiny Tim, employee of the terrible Scrooge, poor Cratchit had it rough there for a while. But thanks to those three Christmas ghosts, at least he got a free Christmas turkey in the end.
1905: Frank Bunker Gilbreth Sr.
Gilbreth was an early advocate of scientific management — studying workers' movements and trying to figure out how to streamline them, but you may remember him as the real-life father of 12 children — a role recorded in the book "Cheaper By the Dozen."
1926: A.A. Milne
Playwright and father, A.A. Milne's Pooh stories were inspired by his son Christopher Robin and his various toys. They seem like a sweet testament to a little boy and his playthings, but Milne apparently was annoyed by the book's success. He did not like to consider himself a children's book author.
1949: Jim Anderson of "Father Knows Best"
The quintessential family drama of the 1950s, "Father Knows Best" began as a radio program in 1949 and moved to TV in 1954. "Father" was Jim Anderson, an insurance salesman who occasionally lost his temper, made mistakes and it turned out, only rarely knew best.
1960: Atticus Finch
The main character in Harper Lee's Pulitzer Prize-winning novel "To Kill a Mockingbird," published in 1960, is dignified, honest, smart and caring. Too bad he was a work of fiction.
1978: Phillip Drummond
Phillip Drummond, played by Conrad Bain, on the show "Diff'rent Strokes," which went on the air in 1978, was the millionaire father of Kimberly and the adopted father of Willis and Arnold, two brothers from Harlem. We remember lots of heart-to-heart talks on the brothers' bunk beds and in the living rooms. Mr. D. was awfully understanding for a Park Avenue millionaire.
1987: Bob Saget
Bob Saget became an unlikely role model of fatherhood in the late '80s through 1995 as the single dad at the center of "Full House." The show revolved around three single men caring for three little girls. In real life, Saget's comedy probably wouldn't make it past network censors.
1989: Homer Simpson
Lazy Homer Simpson still manages to be lovable even as an incompetent nuclear factory worker and clueless father. Maybe it's because he's animated.
1991: George Banks
In the 1991 film "Father of the Bride," Steve Martin played George Banks, an anxious father whose increasing frustration with the elaborate wedding he is throwing for his daughter masks how hard it is for him to deal with her growing up.
2000: Richard Williams
The father of two of the tennis world's most formidable players, Richard Williams saw his daughters start to dominate the sport in 2000. He famously got his girls involved in the sport at a tennis court in Compton as a way for them to have a better life. Lucky for these two athletes their dad had vision.
2002: Ozzy Osbourne
Heavy metal dad Ozzy Osbourne allowed the world a peek into his surprisingly mundane domestic life with his wife Sharon and kids Kelly and Jack. Osbourne seemed stoned throughout the filming of the show, and later revealed to a media outlet that, in fact, he was.
2006: Billy Ray Cyrus
He starred with daughter Miley in the Disney sensation "Hannah Montana" series, and then famously told GQ in March 2011 that the show had ruined his family's life. Not long after he backtracked, telling the ladies of "The View" it was fame, and not Disney, that ruined his family's life.
2008: Jim Bob Duggar
Jim Bob Duggar started off as one of the main characters in the reality TV series "17 Kids and Counting" which morphed into "18 Kids and Counting" and was just recently renamed "19 Kids and Counting." He's so busy his kids have to make appointments to talk to him.
2013: Pope Francis
Pope Francis is the 266th pope and began his papacy on March 13, 2013. He has always been outspoken about his convictions: commitment to the poor, opposition to consumerism, and penchant for interfaith dialogue. "This is important: to get to know people, listen, expand the circle of ideas. The world is crisscrossed by roads that come closer together and move apart, but the important thing is that they lead towards the Good."
~~~
Originally published on June 19, 2011 and written by
Deborah Netburn
of The Los Angeles Times
Blogger's Note: I added the bit about Pope Francis.
How about Summer in Ventura County Wine Country?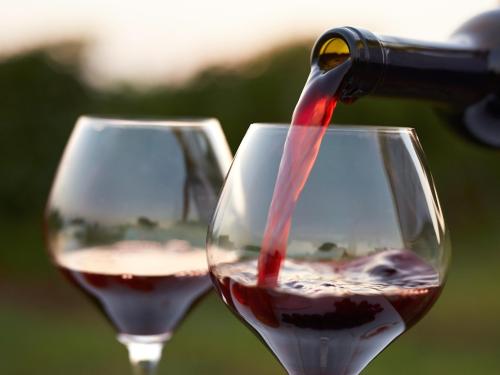 We are happily celebrating summer with special discounts off hotel rooms available on Expedia, Hotels.com, and Travelocity! The Su Nido Inn is offering discounts off of any room when you stay with us this summer.
While you're here, be sure to visit these tasting rooms and restaurants. All within just a couple miles of your hotel…
Casa Barranca Organic Winery
has a tasting room in the Arcade that is open everyday from 1pm until 6pm, and offers a variety of organic wines.
Ojai Vineyard Tasting Room
, by the Art Center on Montgomery Street, is open daily from 12pm-6pm. As is
Majestic Oak Tasting Room
, open from 12pm to 7pm, and has a lovely outdoor patio located at 321 East Ojai Avenue.
You can enjoy live music outside every weekend with varietals including Syrah and Viognier at the
Topa Mountain Winery
, by the Ojai Valley Inn & Spa.
And, if you are looking for a little dinner with your wine:
Su Nido Inn offers two wine or beer tastings just about a mile away at
The Ojai Beverage Co.
as part of your daily amenity package. Ask the Front Desk for more information during your stay.
Boccali's Pizza & Pasta has wines from their
Boccali Vineyards
in Upper Ojai Valley.
Mediterranean restaurant
Azu
has a selection of local organic wines to pair with their comfort food.
The Vine
wine bar offers tapas and live music in the Arcade.
Of course, on June 10th be sure to check out the
32nd Annual Ojai Wine Festival
at Lake Casitas! Mention the event, and receive 15% off of a hotel room at Su Nido Inn for that Sunday night. This offer can't be combined with any other discounts or promotions.
On the way home to Los Angeles, be sure to stay on the
Ventura County Wine Trail
.
Cheers!
Pixie Season 2018 has Arrived!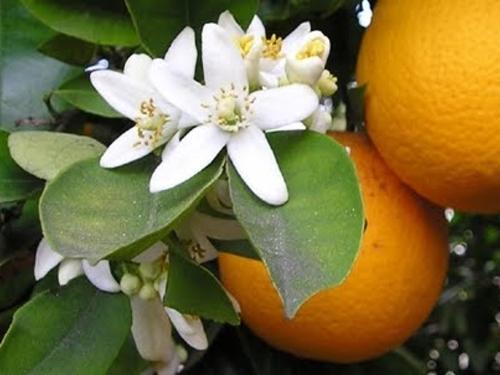 April is Pixie Tangerine Month in Ojai… We take pride in our wee citrus and this month it shows!
According to the Ojai Pixie Tangerine
website
, "The Pixie tangerine was developed by Howard B. Frost at the University of California Citrus Research Center at Riverside in 1927. The Pixie is a result of open pollination of Kincy mandarins (Kincy is a hybrid between a King Mandarin and a Dancy Tangerine)."
Pixie Tangerines were first released in the mid-1960s by breeders from University of California-Riverside. They are a late-season variety that ripen in March and April. Pixies are pale orange colored, about 1-3 inches in diameter, and always seedless.
Even after the devastating Thomas Fire, bouts of heavy rain and mud, winter-turned-summer-turned-winter weather, more rain, and then the Asian Citrus Psyllid pesters, everything is back on track for a wonderfully "fruitful" tangerine season!
Currently, the Ojai Valley is home to 52 small-scale family farmers that grow total of about 25, 000 tangerine trees. We make up less than one percent of the California tangerine crop, but Pixies are still available in grocery stores nation-wide.
Except no imitations! Ojai Pixies are not Cuties, Halos, Sweeties, Delites or Smiles.
Be sure to check out
www.ojaipixies.com
for everything you have ever wanted to know about our favorite tangerine!
Here are some locations in Ojai to purchase Pixie Tangerines:
Westridge Market located at 131 West Ojai Avenue, or Westridge Midtown at 802 East Ojai Avenue
The Ojai Certified Farmer's Market on Matilija Street, behind the Arcade, every Sunday from 9:00am to 1:00pm
Or purchase directly from the Farm at Friend's Ranch on Tuesday and Friday mornings from 7:00am to 12:00pm. They are located at 15150 Maricopa Highway, or call 805-646-2871
Once you bring your Pixies home, make a lovely fully-tangerined dinner for 4:
Roasted Chicken Breast with Pixie Tangerine, Lavender Honey and Chipotle Glaze
Asparagus and Crab Salad with Pixie Tangerine Dressing
Tangerine Mint Spritzer
And here's how we are getting into the spirit:
Casa Ojai Inn
is celebrating Pixie Season by offering 20% off room rates during the month of April. Included are two complimentary "o-hi" Pixie caps, expanded continental breakfast served daily, unlimited WiFi and coffee, as well as a saltwater pool and jacuzzi. Not valid with any other discounts or promotions. Please call 805.646.8175 for availability.
The Su Nido Inn
is celebrating Pixie Season by offering 20% off suite rates during the month of April. Included are two complimentary "o-hi" Pixie caps. Soak up the Ojai sunshine and fresh air on a private patio or balcony. All suites include a kitchen or hospitality center with microwave and refrigerator. The spacious suites are built around a charming cobblestone courtyard. Not valid with any other discounts or promotions. Please call 805.646.7080 for availability.
Spring Planning for your Summer Wedding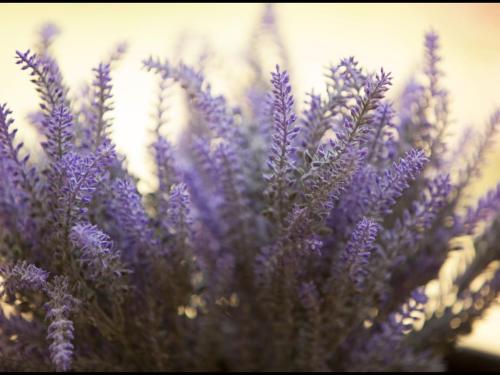 March is Springtime in Ojai… the orange blossoms are blooming, and love is in the air!

For Summer brides this is also the final three-month stretch of the, sometimes demanding, wedding planning process.

Perhaps you are ordering your decadent four-tier Wedding cake, or hiring a calligrapher for the invitations, and sorting out the day-of transportation. Two months before the big day could see you sending out those invites, writing your vows, and testing out some Wedding Day hairstyles. During the last thirty-days some brides are making finals changes to the program or reception seating chart, having their final dress fitting, and applying for a marriage license. That last one is pretty important.

However, if you've just gotten engaged (first of all, Congratulations!) three months probably doesn't seem like enough time to plan a wedding in Ojai, but with proper organization it can be done!

90-Days until the Wedding Day ~
Choose your date, find a venue you love, and have a backup location just in case your first choice isn't available.
Set your guest list and order the invitations.
Find your wedding gown, but try to order off the rack to minimize stress. Otherwise, have your first fitting right when you find the dress to allow enough time for a second fitting.
Meet with caterers, photographers, hairstylists, florists, and musicians. If you like them, book them!
Register for gifts.

60-Days until the Wedding Day ~
Mail out those invitations, and be sure to mention your gift registry.
Choose your cake, reception favors, and bridal party gifts.
Set the wedding day schedule and keep your vendors in the know.
Choose your rehearsal dinner location, and pick the menu.
If you are leaving for the honeymoon immediately after the wedding, now is the time to plan that vacation.

30-Days until the Wedding Day ~
Write your wedding vows, and take care of the marriage license paperwork. Give all necessary information to the officiant.
Call your MIAs, and send final numbers to the caterers.
Confirm the wedding day schedule with your venue.
Have your final dress fitting.
Pay all of your vendor invoices, so you don't have to worry about that during the wedding.

After all that work, surely you want to get started on those Thank You cards, but the day after the Wedding is better suited for a lovely outdoor breakfast and mimosas. Don't forget to have fun!
The December 2017 Thomas Fire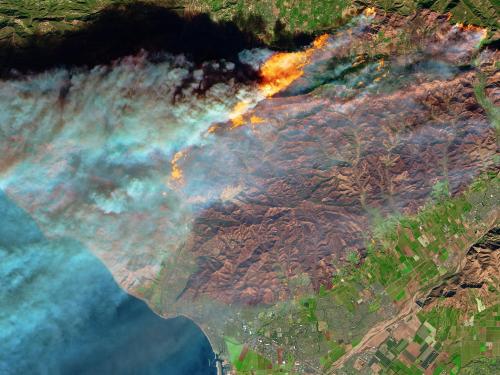 Ojai is safe as a result of the brave first responders and the tireless work they performed for our town in the following weeks after the Thomas Fire.
Our hearts go out to everyone affected in
Ojai
, Fillmore, Santa Paula, Ventura, Santa Barbara, Carpinteria, and especially Montecito. The public's response has been overwhelming with love and generosity since we reopened at the beginning of January.
Casa Ojai Inn and Su Nido's month-long closure was necessary to ensure the health and safety of hotel staff and our guests.
Once the cleanup process was underway, we took the opportunity to make improvements to the area around the Casa Ojai Inn property including landscaping, and a fresh coat of paint. We've implemented a new in-house reservation system, along with website updates for both hotels. We've upgraded our poolside furniture, and hotel room linens.
Now our staff is enlivened with
#ojailove
for the new year… and Spring is just around the corner!
The coming year looks to be promising for the
Ojai Valley
; with new local events, promotions at various local businesses, community outreach, and of course all of the town-wide
Pixie Month
specials in April.
Anyone who has spent any time in Ojai, and on our surrounding mountains, knows how truly magical this valley is and the people in it make it absolutely one-of-a-kind.
Our community triumph is truly the definition of
#ojaistrong
.
Please visit us on
Facebook
for more information.